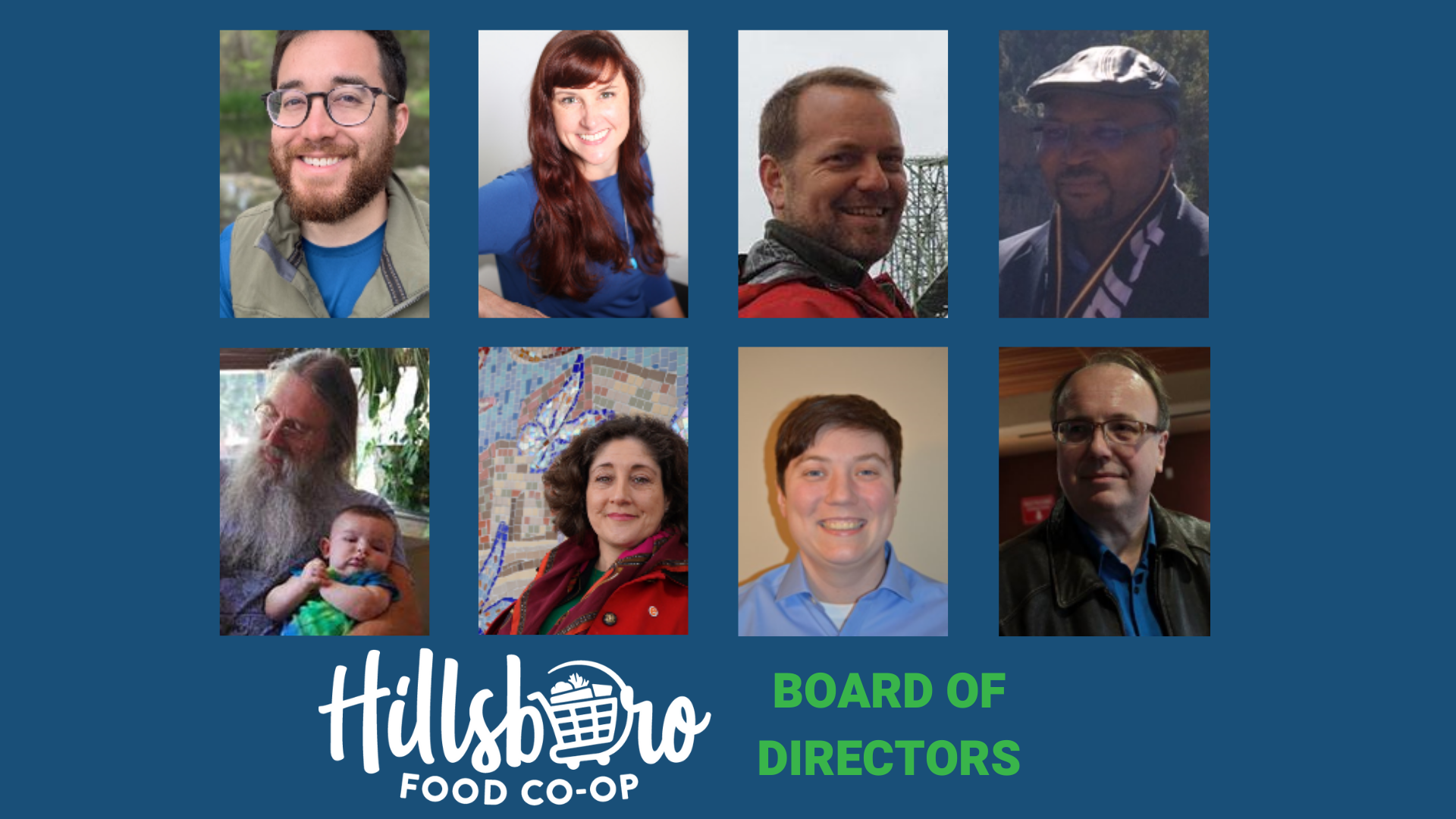 Hillsboro Food Co-op is seeking new board members to start terms beginning June 2021.
While 2020 was a challenging year, our leadership continues to reach toward opening day with exciting steps to be taken over the upcoming years. You could be a leading board member in bringing your community-owned grocery store to Downtown Hillsboro!
Elections will be held at the Annual Meeting in May, and new Board members will start their terms at the June 2021 Board meeting.
The Board is currently comprised of eight dedicated volunteers from a variety of backgrounds; you can learn more about them here. We invite you to join us at our next Board meeting on March 8th, from 7:30 pm to 8:30 pm on Zoom.  To attend, please email [email protected] in advance.
Applications will be accepted until midnight on March 14th. (Note: The deadline was extended to March 22nd.)