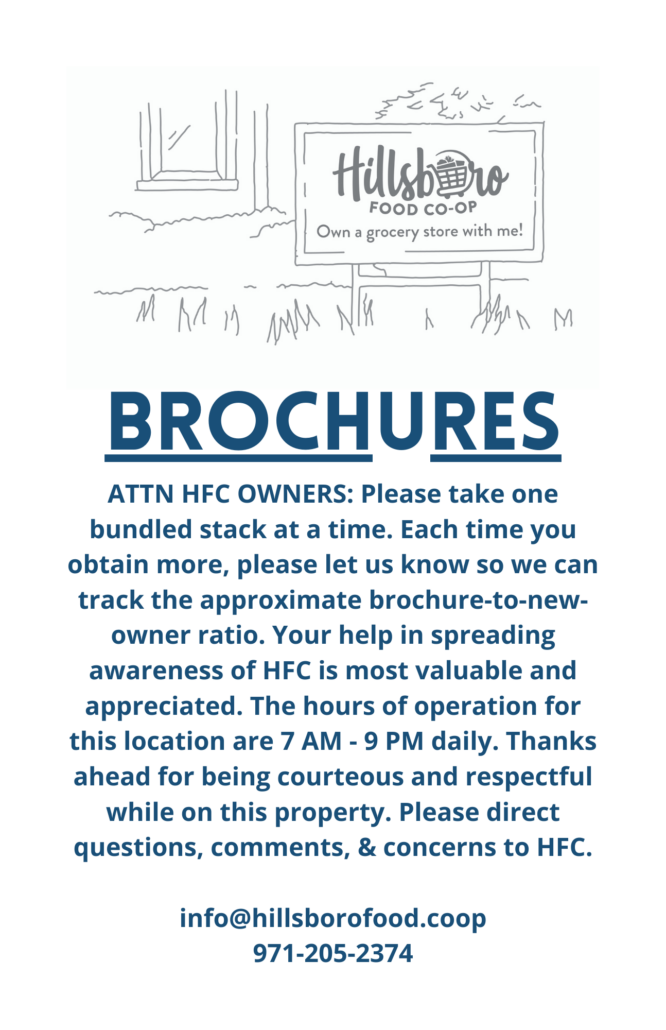 Do you know someone that you think would love to hear more about Hillsboro Food Co-op?
Help us spread the word about how we are opening a community-owned grocery store in the heart of downtown Hillsboro that will focus on selling more locally produced food and keeping more profit in our local economy!
We have brochures you can hand out to any interested friends, family, neighbors, or coworkers, or maybe even at a place of business or civic institution.
This is a very powerful way of growing community support for Hillsboro Food Co-op.  People are very responsive when a friend, family member, or neighbor speaks highly of something.
Simply fill out the form below and we'll be in touch, and THANK YOU for spreading the HFC word!