Board of Directors
Please allow us to take the time to officially introduce ourselves! We hope that our faces are familiar to you if you have come to meetings or other co-op events.
Board Elections are open to any interested member-owner during the next election. Contact us for more info.
Board meetings are always open to the public. View our calendar. Board minutes are made available after approved by the Board. You can find minutes from past meetings here.
Brandon Iwasaki
President
Brandon is passionate about food cooperatives and has ownership in three different ones in Oregon and Washington, including HFC. He enjoys sourcing high-quality products from the local community and learning how to create systems for keeping wealth within a local economy. Brandon is excited to be part of making it happen in Hillsboro!
Hillsboro Food Coop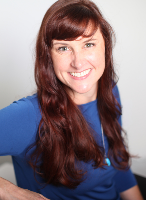 Tobi Page
Treasurer
Tobi is a Registered Dietitian Nutritionist and the owner of Eating is a Lifestyle, a nutrition counseling practice in Portland. Tobi and her family moved to Hillsboro in 2016 and are excited to help bring the Co-op to our community. Tobi's passion for "healthy food for everyone" has carried her through her career in nutrition education with OSU Extension Service and Bob's Red Mill to helping individuals establish healthier lifestyles in her private practice. Her favorite activity is exploring the world of food, and she is always open to trying new delights!
Hillsboro Food Coop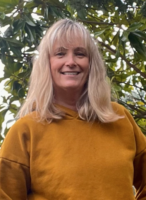 Marybeth Danielson
Treasurer
Marybeth believes in the mission of the Co-op: Bringing local, accessible food to everyone in our community. She grew up in Tacoma, Washington, and went to college in Bellingham. In Bellingham, she shopped at the local food co-op for the first time, and she loved it. She has wanted to join a co-op ever since that experience. After college, she moved to Japan and taught English. This is when she developed her love of travel. When she moved back to the US, she came to Oregon. She has been married for 28 years to her husband, Randy. They have two amazing kids. They love the Hillsboro community for the art, the farmer's market, and the great friends they have met along the way. Marybeth is excited to be involved on the HFC Board of Directors and to meet more co-op owners!
Hillsboro Food Coop
Kyle Dykstra
Board Member
Kyle first fell in love with the idea of food coops when visiting Mount Vernon, Washington, after a backpacking trip over 20 years ago. Mount Vernon's food coop has been active for over 50 years and is Kyle's favorite grocery store that he has been to. Kyle is excited to bring his skills and knowledge of construction and food to the board, and to help bring a community centered co-op to Hillsboro. Kyle lives in Hillsboro with his wife and daughter.
Hillsboro Food Coop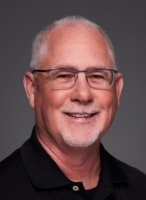 Tim Farrell
Board Member
Tim has been an HFC member-owner since 2017. He believes in the vision to provide our community with high-quality, local, socially-responsible, organic and sustainably produced food. He is anxious to see the vision come to life. As a recently retired long-time employee of Intel, he is looking for opportunities to give back to his local community. His business acumen and community awareness are assets to being a member of the board. His community involvement has included many years on the boards of Hillsboro Soccer Club and Glencoe Boys Lacrosse. He has served 6 years as a citizen member on the Hillsboro School District budget committee. He and his wife Stacey have lived in Hillsboro for 28 years raising four boys before moving in 2019 to Forest Grove.
Hillsboro Food Coop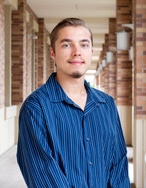 Dain Miller
Board Member
Being raised in Hillsboro, Dain is passionate to help his community grow and have access to fresh and
delicious food from local, sustainable sources. He believe that strong, community-based agricultural
networks are the future of food, and that everyone should have access to healthy food. Improving
our health as individuals and as a community starts at our local farms and our dinner plates. Dain
wants to see the Hillsboro Food Co-op become a center of good food, community, and well-being in
our city.
Hillsboro Food Coop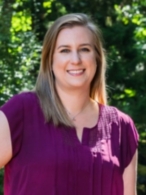 Erin Ribacchi
Board Member
As a relatively new resident of Hillsboro, Erin quickly fell in love with her neighborhood, the downtown area, and residents' engagement with the community. Once hearing the mission of the Hillsboro Food Co-op, she joined immediately and is eager to bring local, sustainable, fresh groceries to her neighborhood. She has a Master of Accounting with over 13 years of experience in accounting, auditing, and risk compliance. Outside of work Erin can be found at local wineries, golfing, or spending time with her husband and dogs.
Hillsboro Food Coop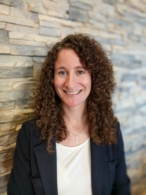 Alyssa Schorer
Board Member
Alyssa and her family have been Hillsboro residents since 2015. She owns a construction consulting business, with a background in structural engineering, so building a store is an exciting prospect! When not at an HFC board meeting you can find her on the soccer field, camping, or cooking. Local food has always been a factor of importance in Alyssa's life, and her family is currently a member of 3 local CSA programs. Local food is not only good for health, but also for the environment and the economy; she hopes that the realization of a local Co-op can help spread these benefits to a wider audience.
Hillsboro Food Coop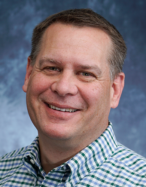 Michael Shepard
Board Member
Michael Shepard and his wife, Rhonda, have been residents of North Plains since 2014. They have a passion for community, small business and good food. After a 30+ year career in local media, primarily in Washington state, Michael became CEO of a Hillsboro-based communications cooperative in 2016. The cooperative has more than tripled in size during his tenure and, more importantly, it has helped its members -- which themselves are mostly cooperative businesses -- communicate and serve their members better. Michael hopes to apply his knowledge of cooperative and business operations to advance HFC's goals.
Hillsboro Food Coop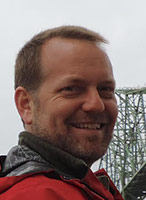 Adam Simantel
Board Member
Adam is a Hillsboro resident who joined the board in 2017. He believes we are lucky to be surrounded by phenomenal agriculture here in the Tualatin and Willamette valley and looks forward to the Co-op emphasizing ties between local farmers and consumers.
Hillsboro Food Coop