Board of Directors
Please allow us to take the time to officially introduce ourselves! We hope that our faces are familiar to you if you have come to meetings or other co-op events.
Board Elections are open to any interested member-owner during the next election. Contact us for more info.
Board meetings are always open to the public. View our calendar.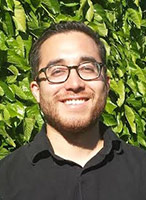 Brandon Iwasaki
President
Brandon recently moved to Hillsboro to an 18-acre farm. The farm was developing sustainable agricultural systems that work in harmony to produce high-quality goods while improving the environment. It invigorated his passion for not only the farming lifestyle, but to support hard working farmers. Co-ops build community and define a part of the community. Brandon is excited to be part of that community and help make it happen.
Hillsboro Food Coop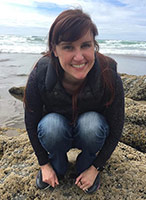 Tobi Page
Treasurer
Tobi is a Registered Dietitian Nutritionist and the owner of Eating is a Lifestyle, a nutrition counseling practice in Portland. Tobi and her family moved to Hillsboro in 2016 and are excited to help bring the Co-op to our community. Tobi's passion for "healthy food for everyone" has carried her through her career in nutrition education with OSU Extension Service and Bob's Red Mill to helping individuals establish healthier lifestyles in her private practice. Her favorite activity is exploring the world of food, and she is always open to trying new delights!
Hillsboro Food Coop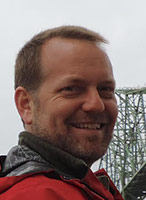 Adam Simantel
Secretary
Adam is a Hillsboro resident who would love to shop at a local grocery store that offers high quality affordable food, with an emphasis on local producers. Adam believes everyone benefits when the distance is reduced between food sources and consumers. He believes we are lucky to be surrounded by phenomenal agriculture here in the Tualatin and Willamette valleys, and he likes that the Co-op will emphasize those ties between local farmers and consumers. Strengthening that relationship is great for everyone!
Hillsboro Food Coop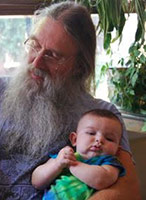 Dale Case
Board Member
Dale's goal for retirement was to volunteer, and he has done just that for the last four years to a high level of personal satisfaction. Besides his service to the Co-op, he is currently a volunteer in a middle school reading intervention classroom and he teaches an intermediate adult ESL class. In addition, he is also a large-scale home gardener.
Hillsboro Food Coop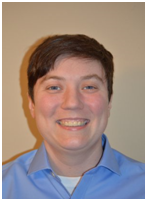 Sarah Nachtigal
Board Member
Sarah has lived in Hillsboro for most of her life. She believes that in order to grow a good community, people should do what they can to add value back into their community. The Co-op is something that could be a great value to our community, and she is excited to be a part of that development. Sarah recently completed her Masters in Business Administration at PSU, and she will be using this degree to help the Co-op grow into its full potential.
Hillsboro Food Coop