It Takes a Village to Build a Food Co-op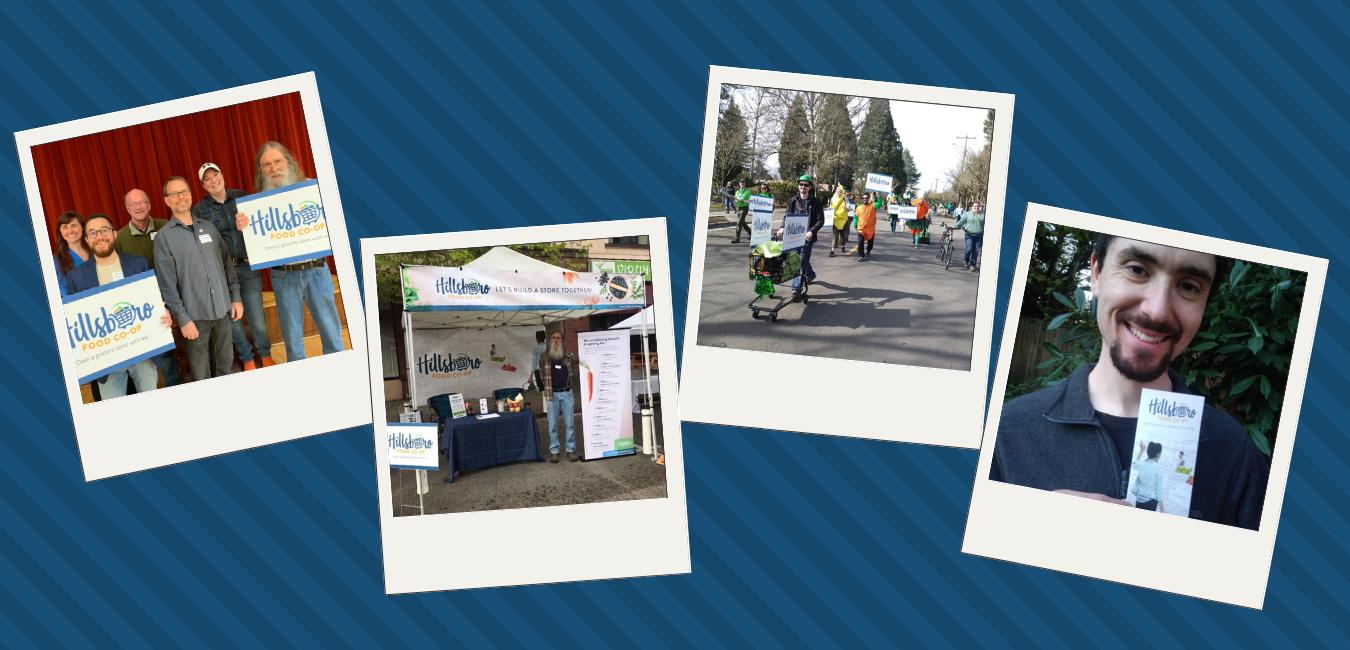 HFC is a volunteer-powered organization!
If you want to see Hillsboro Food Co-op providing fresh, local food to our community as soon as possible, then please join us. Our ownership is growing every week, and some of our final tasks like our capital campaign and site selection require a strong volunteer team to be successful. Imagine how much great work we could get done if even one quarter of our member-owners decided to volunteer! We need you to step up and share your passion, skill, and energy to make our shared co-op dream a reality.
Here are some of the many ways you might help out at HFC: 
Generate social media content
Join the Outreach Team
Provide tech support
Plan and implement promotions
Plan community events
Maintain partnerships with local businesses and farmers
Fundraise!
If you are interested in volunteering, please email us directly at

[email protected]

. Thank you for stepping up!