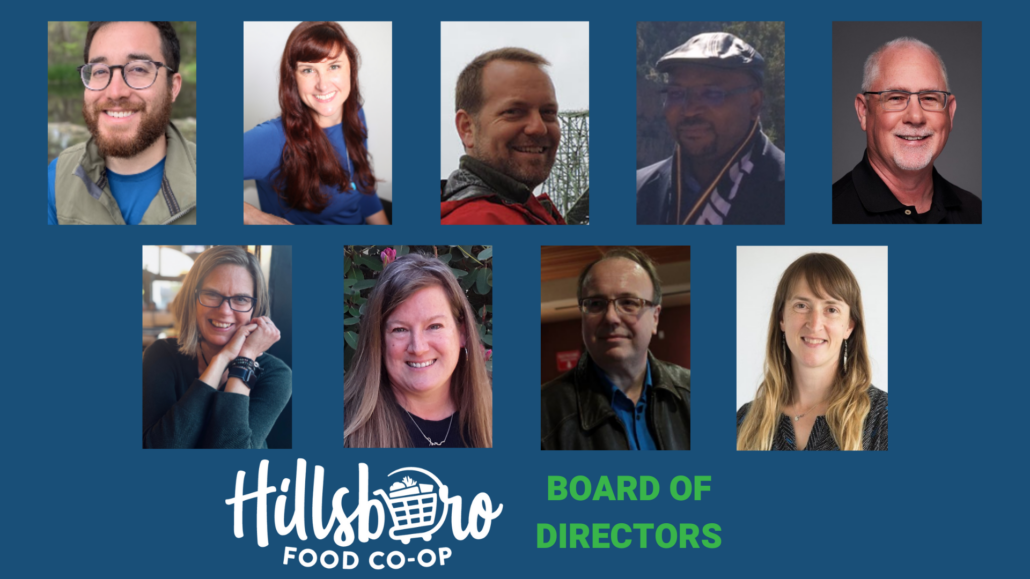 Hillsboro Food Co-op is seeking new board members to start terms beginning June 2022.
With an active Site Selection Committee and the wheels turning to design a strong Capital Campaign later in 2022, HFC is poised for exciting developments this year! When you join the HFC Board of Directors, you could play a key part in bringing your community-owned grocery store to Downtown Hillsboro!
We have three three-year and two one-year Director positions open this election.
Elections will be held prior to the Annual Meeting in April, and new Board members will start their terms at the June 2022 Board meeting.
The Board is currently comprised of nine dedicated volunteers from a variety of backgrounds; you can learn more about them here. We invite you to join us at our next Board meeting on March 14th, from 7:30 pm to 8:30 pm on Zoom.  To attend, please email [email protected] in advance.
Applications will be accepted until midnight on March 18th.