Bubble up with HFC this month!
We've partnered with local artisan Heatherleigh Reyes from Peace of Soap Company to bring you a fantastic offer this May!
The first twenty owners who join during the Bubble Up promotion will receive a Peace of Soap Company Gift Box which includes four generous-sized bars of soap. While supplies last, you'll be able to choose to bubble up with either zesty citrus or fresh mint scents.
Help our owner numbers bubble up! HFC is focused on growing our member-owner base to prepare for a successful capital campaign. Our Site Selection, Business Planning, and Capital Campaign committees are working in conjunction with each other to prepare our cooperative for the critical step of committing to a site and securing the funding needed for the expenses that will help us reach opening day including construction, hiring a general manager, and more! Right now, the Capital Campaign Committee is working to prepare us for a robust Capital Campaign so that our Site Selection Committee can engage with a realtor to select a site.
We need YOU to make this a success. Ready to Bubble Up? Act NOW and become an owner today – click here!
If you're already an owner, tell your friends and family about this great opportunity to join like-minded community members and bring a co-op to Hillsboro!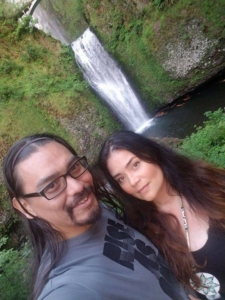 ABOUT PEACE OF SOAP COMPANY
Heatherleigh Weldon founded Peace of Soap in 2000, she was a single parent working in education. She created the company for multiple reasons. Mostly, she was motivated by her desire to set a good example for her sons and students, but she was also excited by the opportunity to do something for her community and develop an idea that she could then bring to fruition. The soap-making aspect of the company came from Heather's long-standing interest in botany and naturopathic medicine. For her, soap would be the medium in which she could embrace her desire to help and heal others.
Community really is Peace of Soap's biggest priority. Their mantra is "Kind Suds for Our Kind Buds" because they know that they are part of a local network larger than themselves, made up of people they know personally (or hope to get to know personally!) and care about deeply. For this reason, their focus has always been on community wellness, offering healthy, local alternatives to corporate mass-produced and chemical-laden soaps. They also shop from other local vendors and business owners to help support the local economy and hire local college students to help them get through school. Since they are also conscious of the part they play in the global community, the company is as zero-waste as possible to reduce the amount of garbage that goes into landfills.