Update (7/20) – We have had 13 new owners join so far. Just TWO to go!

HFC is focused on growing our member-owner base with an ultimate goal of 1000. Our immediate goal is to reach the 500-owners milestone and initiate a site search. Our Board is working hard behind the scenes to complete feasibility studies and transition us to the Planning stage, following tried and true blueprints for opening a co-op from our friends at the Food Co-op Initiative.
This summer the Outreach team has teamed up with great local providers, who are also HFC owners, to bring you an offer you can't refuse!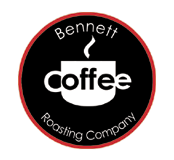 If we achieve 15 new owners between July 1, 2019 at 12:00am PST and July 15, 2019 at 11:59pm PST,
then each new owner who joined during that period will receive 2 pounds of a special, one-time HFC blend roasted by Mark of Bennett Coffee Roasting.
HFC Board members and their family, as well as family members of Bennett's Coffee are ineligible.
We need YOU to make this a success. If you're an owner, tell your friends and family about this great opportunity to join like-minded community members to bring a co-op to Hillsboro AND get delicious one-of-a-kind coffee from our friends at Bennett's Coffee Roasting. If you aren't an owner yet, act NOW and become an owner today – click here!